About
Homebody Handmade offers a unique art experience for fellow homebodies by creating cozy embroidery art and patterns to bring beauty to your space and peace to your mind.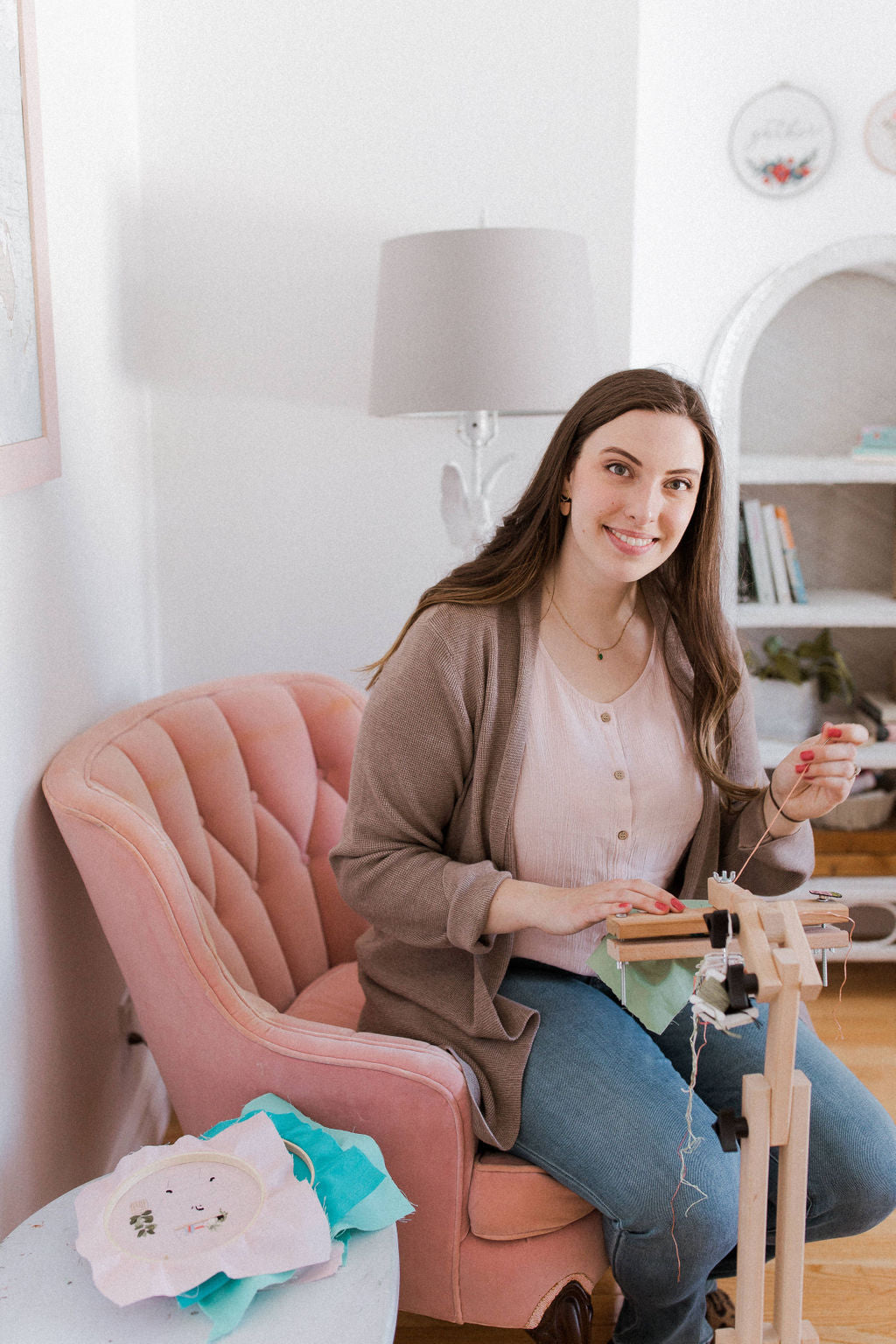 About the Artist
I'm Krista, founder and artist at Homebody Handmade and I believe that art plays an integral role in mental health. Whether it is finding the perfect piece to adorn the walls of your home or finding a hobby that allows yourself to relax and unwind, or simply bingeing a tv show at the end of the day, art is an important part of the human experience.
I draw much of my inspiration from the depth of colour and texture of floral arrangements and plants. My dad was a horticulturist for most of my life, and always a huge supporter of anything I did. Since his passing in 2021, I have felt deeply that my love for plants comes from him.
Besides family, art and mental health, my faith is also important to me. I am a Christian who loves God and loves people. I believe that my creativity is a gift from Him and I'm grateful for the opportunity to create beautiful things that reflect His character as the original Creator.

It makes me so excited to know that many lovely people have my designs displayed in their homes - and especially that my best-selling pattern is one that has so much of what is important to me in it; faith and flowers.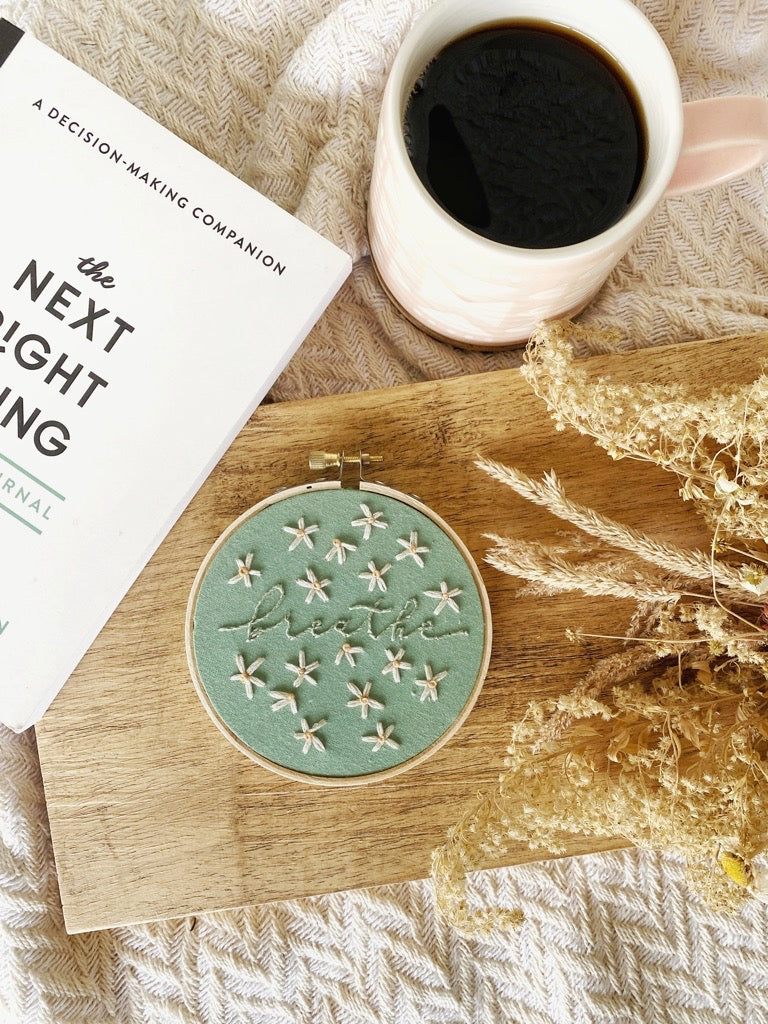 Embroidery and Mental Health
I hear it all the time:
"Oh I could never have the patience for that!"
"You must have a lot of time on your hands."
"I'm not artistic, I could never."

Ironically, I have an ADHD diagnosis and I speak openly about how embroidery is an invaluable coping mechanism for me. The repetitive, medatitve nature of this artform allows for my brain to turn off for a moment, while still allowing my body to move.

Like many people who enjoy a colouring page for some self care, embroidery is simply a different medium of the same principle. Instead of using a marker or pencil crayon, the picture is filled in with threads.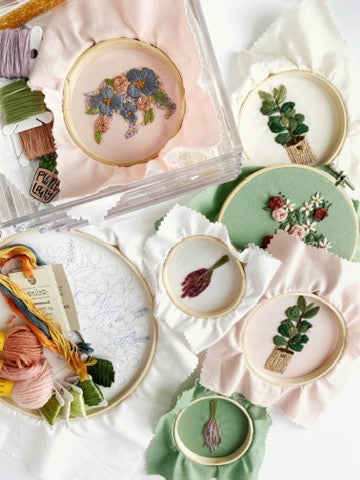 History
Having always used hobbies as a mental health outlet, and after experimenting with many mediums (Knitting, crochet, calligraphy etc), embroidery is the one medium that has captured my attention and continues to surprise me.

I picked up a needle and thread in 2019, when my husband and I moved house and we waited 3 weeks to set up our internet. With no video tutorials and just a deep curiosity, Homebody Handmade was born.


Its this same excitement that I felt upon learning this new medium that I want to share with the world which is why I work hard to develop easy to follow embroidery patterns for you to enjoy!
Shop Patterns Here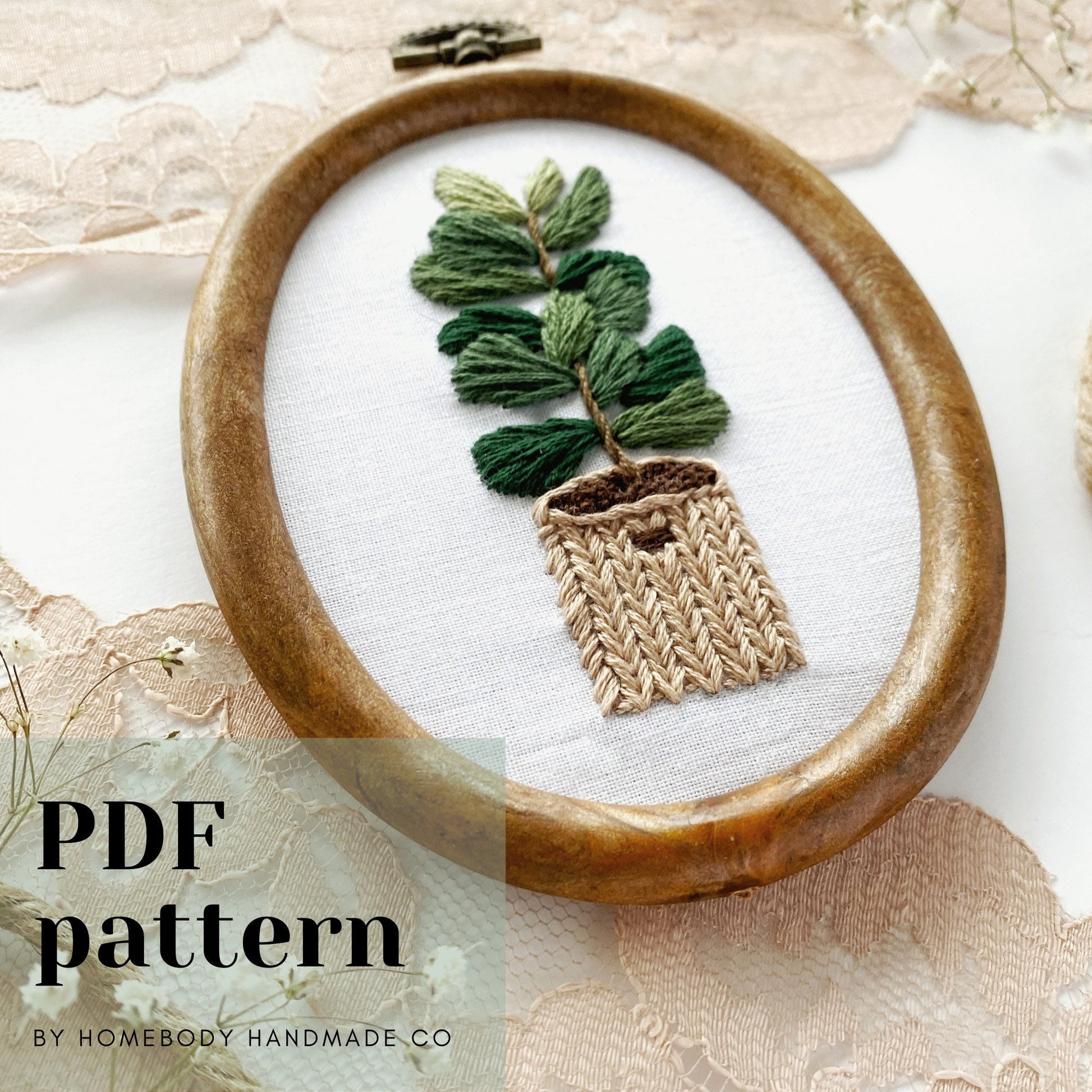 Fiddle Leaf Fig Embroidery Pattern Instant Download PDF File
Regular price
Sale price
$6.00 USD
Unit price
per
Sale
Sold out
Share
View full details